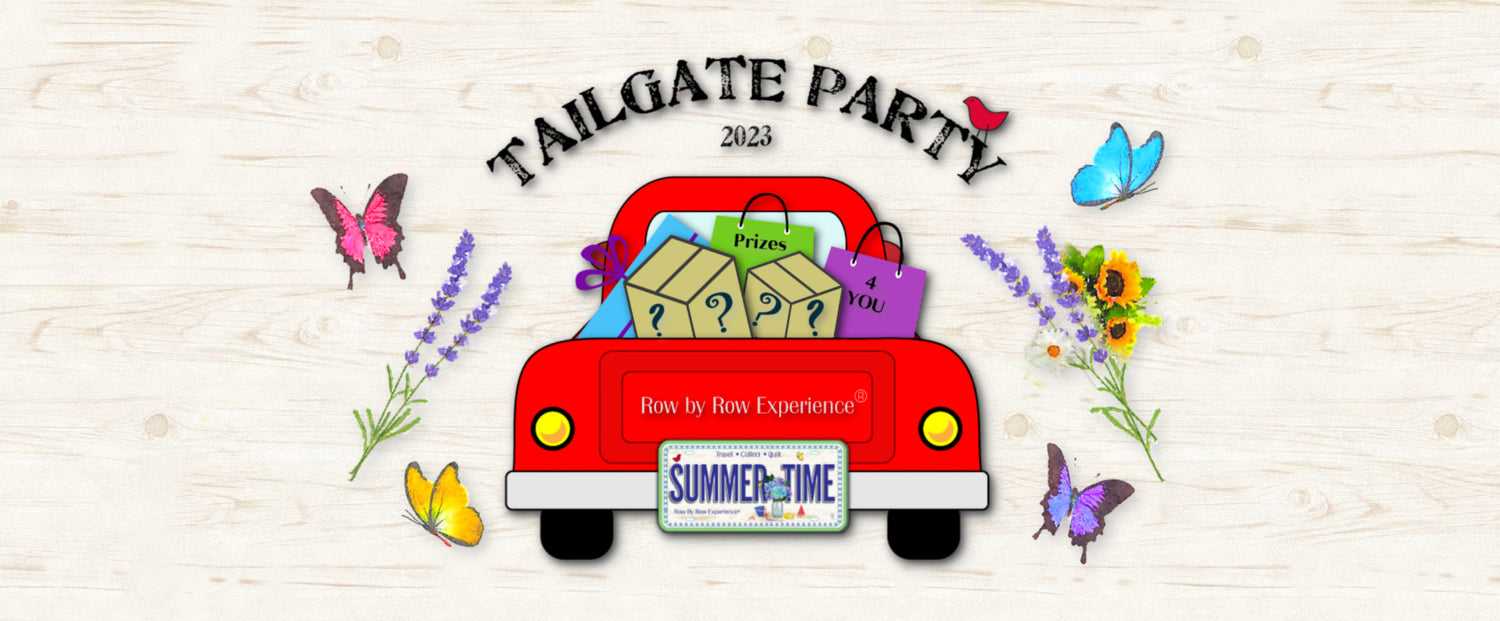 Check back Monday!
Enter each week to win awesome quilting prize packages!
Row by Row Experience Tailgate Party Rules
No purchase necessary.
Open to residents of US and Canada who are 18 years and older.
Tailgate Party runs from February 6 through May 26, 2023.
Limit one entry per week (one per prize offered).
Entries will be collected 10:00 AM (EST) Monday through 10:00 PM (EST) Friday each week.
Prize Winners will be randomly drawn from the entries received within the week.
Prize Winners will be notified by email.
Prize Packages will be shipped from Prize Package Host.
Row by Row Experience may share email entries with Prize Package Host.
Row by Row Experience will not sell, share or distribute email addresses with any other third party.
NOTE: By registering to win a Tailgate Party Prize Package, you acknowledge that you have interest in quilting and quilting products. You may receive emails from Row by Row Experience and the weekly Tailgate Party Prize Package Host. You will always have the option to unsubscribe if the email content is not of interest to you.